Cascade's management team has a mix of technical expertise in the mining industry and financial acumen. Mr. Ackert has a proven track record of success leading exploration and mining operations, and a deep understanding of the copper market and its dynamics. The combined experience assists in managing financial risks and maximizing shareholder value. Cascade's Geologist, Mr. Baird has extensive knowledge of copper deposits and experience in mineral exploration and will ensure safe and efficient exploration and extraction of metals. Cascade's board and management will display effective communication and collaboration among team members and with stakeholders, including shareholders, local communities, and regulators.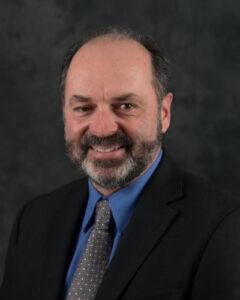 Jeff Ackert, BSc.
President, CEO & Director
Mr. Ackert began his career as a regional geologist with St. Joe Minerals, Bond Gold Canada and LAC Minerals in the 1980s. In 1990 he became mine geologist at LAC Minerals' Golden Patricia Mine (Barrick Gold Corp after 1994) where he specialized in production and exploration. In 1996 he was appointed VPEx for Orezone Resources Inc. focusing on West Africa and was subsequently named VP Technical Services in 2005.


Mr. Ackert was a co-founder of C3 Metals, a successful explorer for copper in Peru and Jamaica where several significant porphyries and skarns have been discovered.


Mr. Ackert holds a BSc. In Geology from the University of Toronto.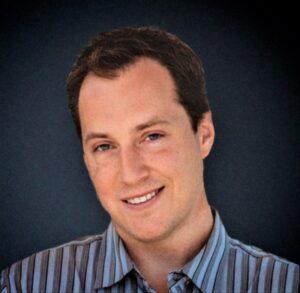 Shannon Baird, P. Geo
VP Exploration & Director
Mr. Baird brings over 17 years of technical, management, evaluation, and development experience in Au-Ag, Cu-Au, and Ni-Cu-PGE exploration across the Americas and Caribbean with Vale, Wallbridge, Carube Copper, C3 Metals, and PrometheX Ltd.


Mr. Baird played an integral part in the discovery of Parkin 1500 Cu-Ni-PGE Zone (Sudbury), Rogers Creek and MacKenzie Cu-Au Porphyries (BC), and the Main Ridge Au-Ag-Cu Epithermal trend in Jamaica and the development of the Broken Hammer Cu-PGE open pit in Sudbury, Ontario.


Mr. Baird holds an Applied MSc. in Economic Geology with a focus on Exploration from Laurentian University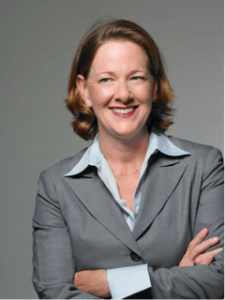 Hon. Alison Redford, QC. ICD. D
Director
Ms. Redford is a Canadian Lawyer. Ms. Redford serves as an advisor to national governments and ministries in emerging economies on regulatory reform to promote transparency and investor confidence. She provides independent advice on the creation of regulatory regimes related to climate, social and governance sustainability. Separately, Ms. Redford also serves as a strategic advisor to public companies operating in volatile political climates to assess risk and ensure regulatory compliance, particularly as it relates to Extractive Industries Transparency Initiatives and Community Benefits Agreements for affected Indigenous people.
Previously, Ms. Redford served as Premier of Alberta from 2011 to 2014 and as Minister of Justice and Attorney General from 2008.
Ms. Redford holds a law degree from the College of Law at the University of Saskatchewan (1988)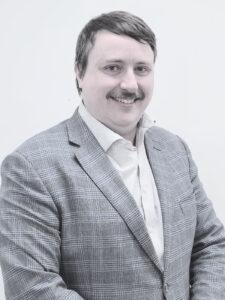 Darcy Christian, P. Geo
Director
Mr. Christian has been the President of Braidplain Consulting Ltd., a privately owned consulting company since 2017 and since April 1,2021, CEO and Director of Ashley Gold Corp, a CSE listed junior mining company. From 2018 until 2020, Principal Geoscientist with IHS Markit and from 2015 until 2016, Business Development Manager with Finder Exploration Canada.
Mr. Christian holds a Bachelor of Science (Geoscientist) degree from the University of Alberta and a professional designation with the Association of Professional Engineers and Geoscientists of Alberta (APEGA). Mr. Christian also holds a Master of Science in Geoscience from the University of London. Yana Silina
Chief Financial Officer
Ms. Silina is an experienced Accountant with a demonstrated history  of  working in the accounting industry. Since 2008, Ms.  Silina has been a Senior Accountant with Da Costa Management Corp., a Vancouver- based company  that provides management services to private and  public  companies. Since 2014, Ms. Silina has been the CFO, Secretary, Treasurer and a Director of Cell MedX Corp., an OTC Pink listed company, since 2017, CFO of Stuhini Exploration Ltd., a TSXV listed company, since 2014, a  Director of  Kesselrun Resources Ltd., a TSXV listed company and since July 2022, CFO of Tocvan Ventures Corp, a CSE listed company.
Ms. Silina received a Diploma in Management Studies from  the University of Thompson Rivers from Kamloops, British Columbia (2011) and her CPA, CMA designation in 2015.