The Rogers Creek Cu-Au Project is located along an all-season maintained logging road system near Pemberton, BC. It is being explored for porphyry-style Cu-Au-Mo mineralization associated with intrusions within the post-accretionary Tertiary-age Cascade Magmatic Arc.
There are several very large porphyry deposits which occur in this belt in neighbouring southeast Alaska and Washington State and similar age magmatic belts worldwide that contain very large (>1 billion tonnes) copper and molybdenum deposits.
Previous work in the area has targeted volcanogenic massive sulphide-style or epithermal- style gold mineralization. Work carried out in the 1990s has recognized very young Miocene intrusions within the Coast Belt rocks, forming part of the Cascade Magmatic Arc. This geological setting for porphyry-style mineralization, coupled with the discovery of Cu, Au, and Mo mineralization within these intrusions, provides a compelling geological model for exploration.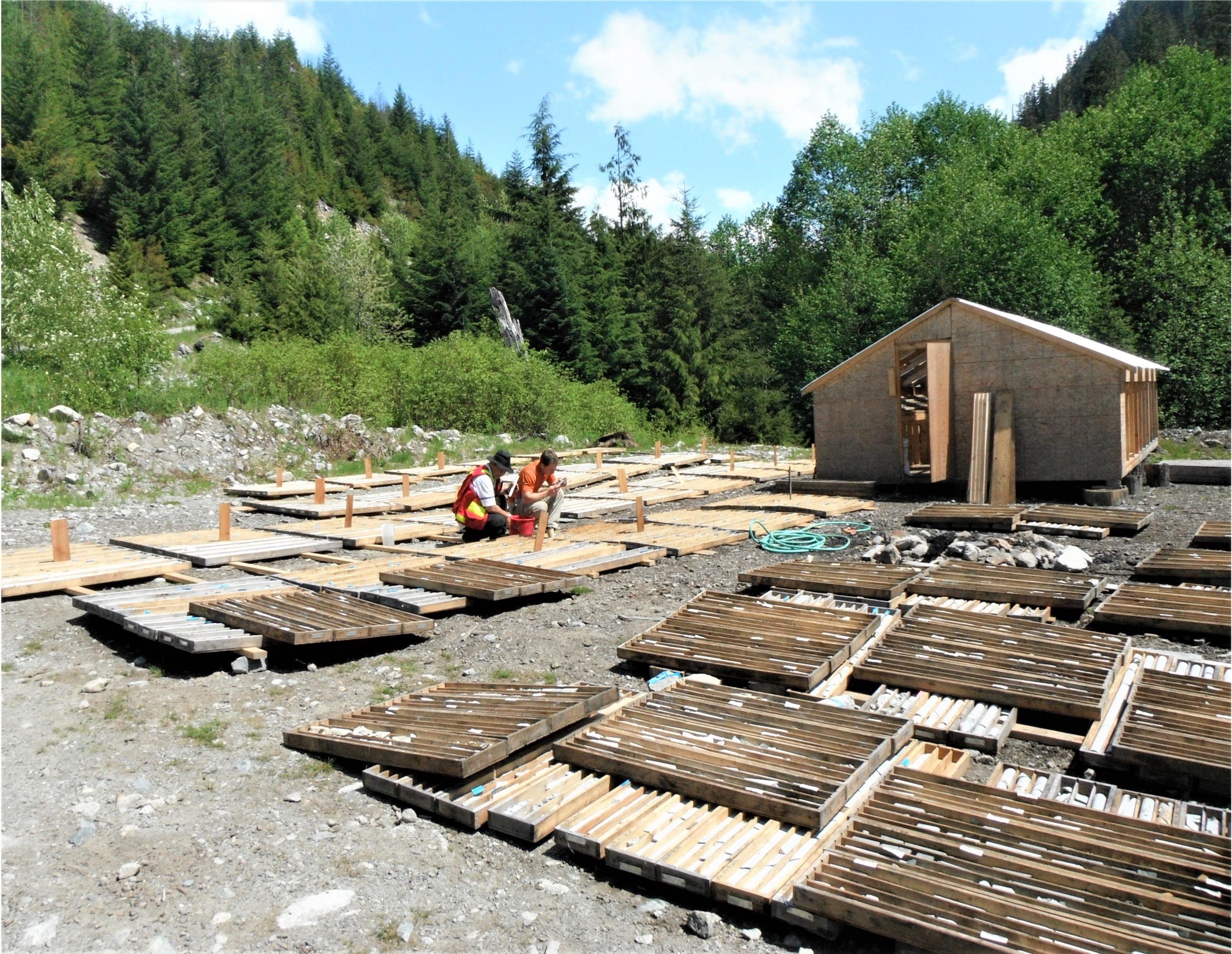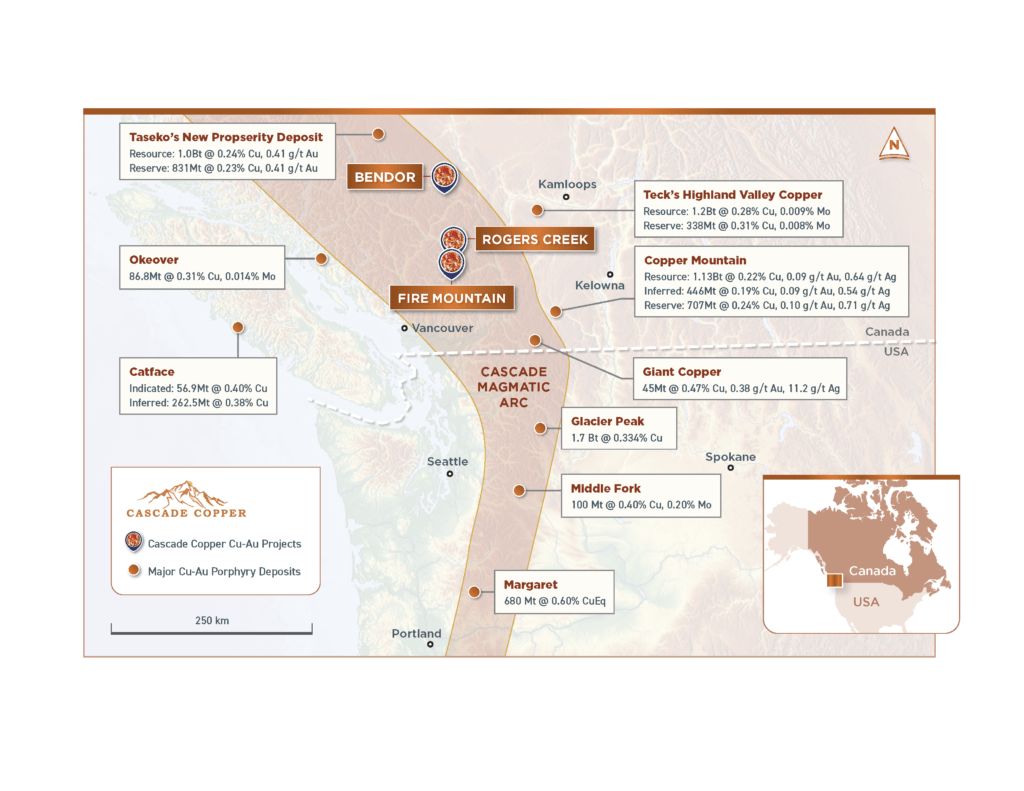 deposits within the cascade magmatic arc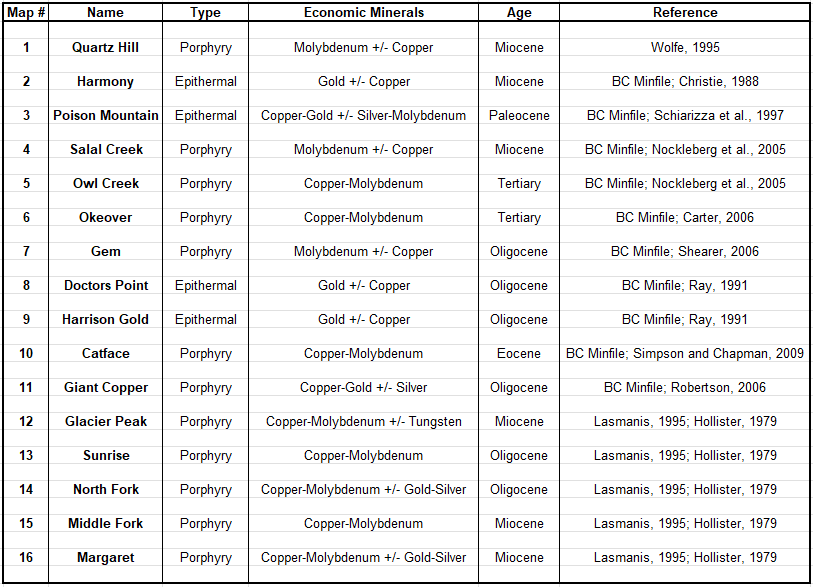 Significant untested anomalies in a multi-core hydrothermal complex.
High potential for multi-commodity base and precious metal discovery.
Excellent long-term relations with development friendly First Nations
Located along an all-season maintained major logging road system.
High-tension power with newly built substation at base of Project.
Located within 2.5 hours of major international shipping ports.
1,786 km of helicopter-borne magnetic gradiometry and VLF-EM.
280 km of helicopter-borne radiometrics.
49 kilometres of Induced Polarization (I.P.) geophysics.
3D inversion and integration of all geophysical and project data.
1,061 surface rock, 3,328 soil, and 318 stream sediment samples.
5,209 m of diamond drilling within 10 holes (assaying of 1,951 m).
Historical drilling confirms mineralization up to 380ppm over 150.9m including 0.172% Cu over 12.3m and 0.2 g/t Au over 120m including 1.05 g/t Au over 13.5m.
Detailed magnetic susceptibility and resistivity/chargeability and TerraSpec Halo alteration readings taken on most drill core.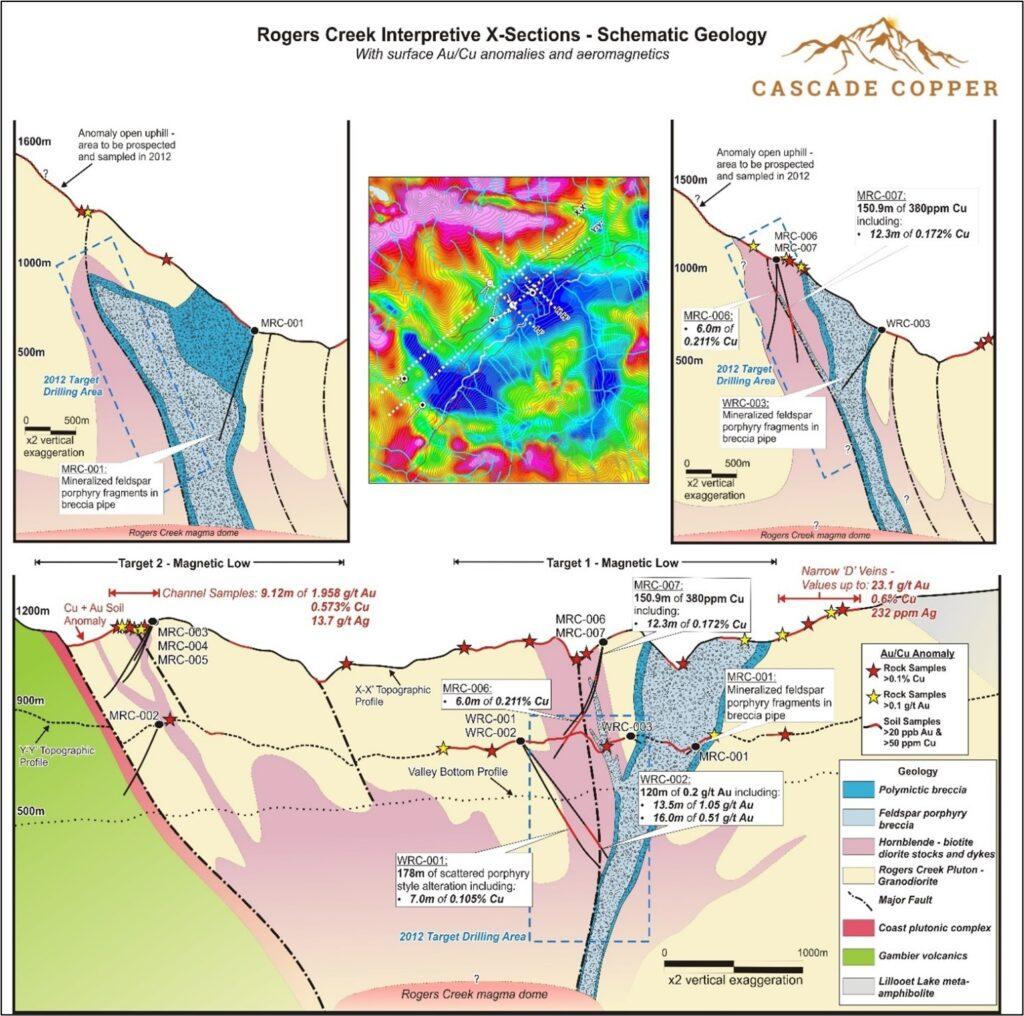 Recent compilation of historic work reveals Highly Compelling Porphyry Target 

Compilation incorporates previous drilling, geophysics including IP and magnetics, alteration mapping, and soil rock sampling. 

1500m core drilling planned using forestry access roads

Target 1 Details

The Target 1 area at Rogers Creek has been identified by 8 lines of Pole-Dipole Induced Polarization surveys that were completed over several campaigns between 2009 and 2019. This compilation and modelling exercise was the first time all the IP data has been combined and modelled by 3D Inversion.  This new inversion model shows two large, >500m wide, 30ms chargeability anomalies in the centre of Target 1 encompassed by a broad >2km wide, 20ms isoshell interpreted to represent mineralized porphyry centres and their associated phyllic alteration halo. In addition to the IP, previous soil and rock sampling have returned over 500ppm Cu in soil and over 1% Cu in rock grab samples. Geological and alteration mapping has indicated porphyry style veining with propylitic, phyllic, and potassic alteration on surface. Mineralization observed in historic drill core directly correlates with the IP chargeability highs, which together with the surface mapping indicate a "blind" porphyritic body at Target 1.
Previous Drilling

Previous diamond drilling at Target 1 intersected wide intervals of copper mineralization, especially when nearing chargeability highs. Several historic drill holes intersected significant intervals of gold enrichment. Drill hole MRC-007 intersected over 150m of elevated copper including 0.172% Cu over 12.3m and WRC-002 intersected 0.2 g/t Au over 120m including 1.05 g/t Au over 13.5m. These 2 holes were drilled pre-IP surveying and targeted below known surface mineralization. It is important to note that these 2 holes were drilled the closest to the current priority chargeability anomaly at Target 1 and coincidently returned the best copper and gold values. None of the historic drilling has intersect the core of either IP anomaly and the company believes that these holes only "skirted" the periphery of the larger mineralized system.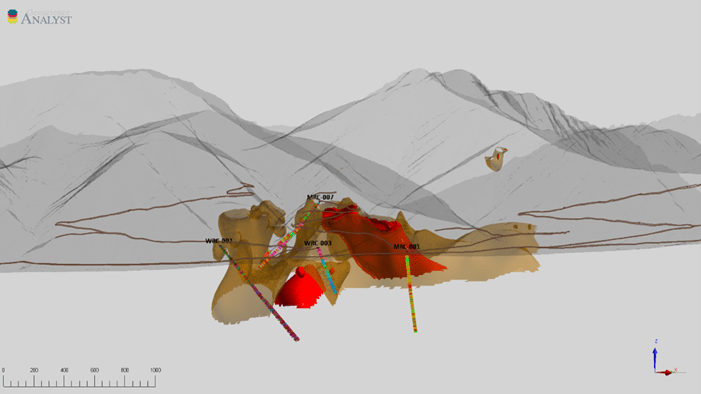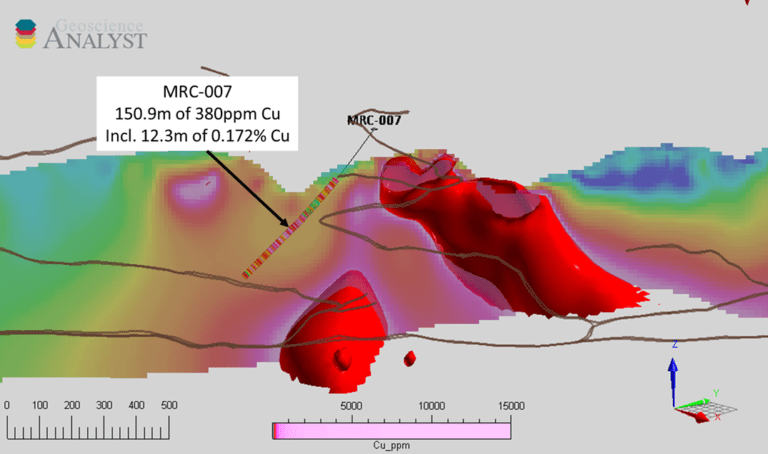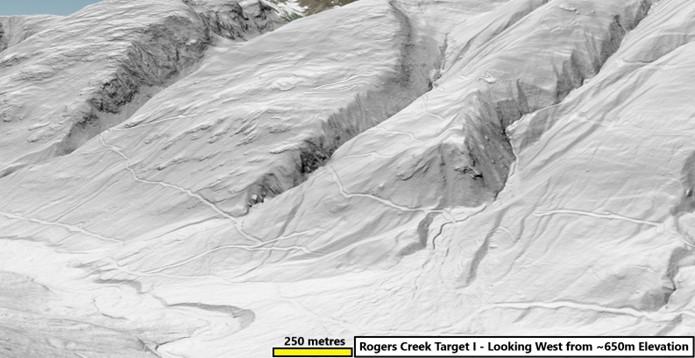 View all news releases about rogers creek